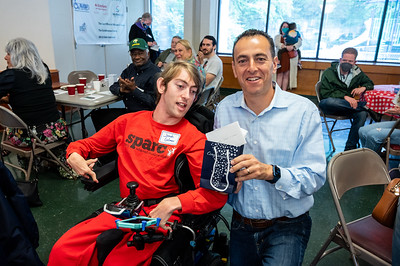 Since its inception seventeen years ago, SPARC has served as a beacon of hope for adults with severe and multiple disabilities in Fairfax County and beyond. Born from a recognized need for an alternative to the Medicaid model, SPARC has flourished, providing personalized, community-based care that empowers individuals to lead fulfilling lives.
While the United States has implemented substantial legislative measures to support individuals with intellectual and developmental disabilities, gaps persist in meeting the full scope of needs for this population. SPARC fills these gaps with its dedicated therapeutic day programs.
Our 2022 Annual Report details two key challenges: the need for more centers across Northern Virginia and the financial burden of program fees. To address these challenges and ensure that SPARC's therapeutic day programs reach everyone in need, sustainable funding is required.
SPARC stands at a critical juncture and seeks philanthropic support from public and private sectors to fulfill its mission. Your generous contribution will empower adults with severe and multiple disabilities to live their best lives by making SPARC's therapeutic day programming widely accessible. Every donation supports SPARC's commitment to providing a real choice for those we serve. Thank you for considering a gift to SPARC – together, we can make a difference.