[SPARC ensures] access to integrated and respectful community living for people with severe disabilities."
How much does it cost to join SPARC?
Choose a monthly rate based on the number of days each week.
1 day – $250
2 days – $375
3 days – $475
4 days – $600
5 days – $750
Social Club – $195
Annual Reports
2022 Annual Report
2021 Annual Report 
Financials
Do I have to pay if I miss a day?
Yes.
If schools are closed, is SPARC open?
SPARC clubhouses will be open if the federal government is open. If the federal government closes or has delays, SPARC clubhouses will.
What is SPARC?
SPARC is a club providing day time support in a different way for adults with developmental disabilities. We believe two things:
With the Right Support You Can Achieve Your Goals, and
By braiding services and community resources you can build the meaningful life that you determine.
What services does SPARC provide?
SPARC provides three unique services:
SPARC Clubhouses.  We provide day support that takes place in the community with your personal support attendant (PSA's). We utilize community centers all over Northern Virginia to operate our one-of-a-kind clubhouse model.
SPARC Connects. Friends and families who need help discovering and CONNECTING to resources in the community utilize this service. PSA Match is an example of one of our exclusive services. This is a coaching service for friends who wish to learn how to find, interview, and hire their own personal support attendant (PSA's). Building strong teams of young adults and their PSA's in the community is your key to success.
What is a PSA?
A PSA is a personal support attendant. The person who YOU hire to support you, not only at SPARC, but everywhere. That could mean work, social events, college, and in your home. PSA's do so much more than help with our physical needs. They help us get the most out of any activity we engage in at SPARC and in the community.
Do I have to be a club participant to use PSA Match services?
No. Anyone can call about this separate service.
What do you mean by braiding services?
Our SPARC Connects staff will discuss and help you discover how to use multiple sources of funding to reach your goals.
What makes SPARC a different choice for day support?
Everything! No ratios of staff to clients, you bring your support with you. We're out front in the community doing all the things adults like to do. You make choices about your schedule, and your participation. This model is customized because it's built around your interests and strengths. Think of it … you're the driver of the SPARC engine. It's your club.
Are you a Medicaid provider?
No. We offer community based activities that are meaningful and beneficial to our participants.
Do I have to sign a contract?
No. We ask for 30 days notice before cancelling. Monthly fees are not pro-rated.
Who comes to SPARC?
Adults who have graduated from high school and have a developmental disability.
What is Social Club?
Social Club meets once a week online and offers a monthly outing in the community that is planned by the group.  This program is designed for young adults developing the skills to transition from their parents home.
How much does it cost?
Participants pay a monthly fee based on how many days a week you'd like to join us. The current fee schedule is from $195 – $750 per month. Call for details.
Do you provide transportation?
No. Club participants have several choices. Some use their own private vehicles and accessible vans to come to club, others use Metro bus or rail, and many travel in their PSA's car. Another option for is to use alternate public transportation, like MetroAccess, or Star. Travel training resources are available to everyone.
What does a typical day look like?
Arriving at the club in one of our community center locations, you'll be met by staff and volunteers who will have "warm up" activities to kick off the day. When you and your friends are ready we begin guided leisure learning lesson(s) facilitated by staff with PSA's helping you participate. Some example of activities are science experiments, cooking, sports, computer lab activities, themed activities, party planning, art, music, photography, and sensory exploration. All activities are modified and adapted so everyone can participate. We enjoy an extremely social lunchtime break in the clubhouses. Bring your own lunch or head out in the community to buy lunch. Whatever you decide, you have friends all around to join you. The afternoon block is typically a team building activity, game or craft, or exercises facilitated by staff. All activities focus on targeted functional areas of learning so you keep building skills in a fun way.
What is the process to get into SPARC?
Call, arrange a tour and visit! We love potential club participants to come spend time getting to know us. If, after a visit, you'd like to schedule an assessment we'll work with you to begin where and when you decide.
Do you have a waiting list?
Some clubs locations have a waiting list due to their size. But, we are accepting club participants immediately in most locations. Club participants may utilize all locations.
How can I find out more information and arrange a visit?
Call (571) 407-1807 or email
debi at sparcsolutions.org
SPARC Participants  Enjoy
Adapted activities including Zumba, yoga, and mindfulness.

Lifelong learning from subjects you choose.

Art and music therapy.

Bowling, movies, museums, and other outings.

Book and film clubs
Speaker series 

Fun and fulfilling activities that engage and inspire.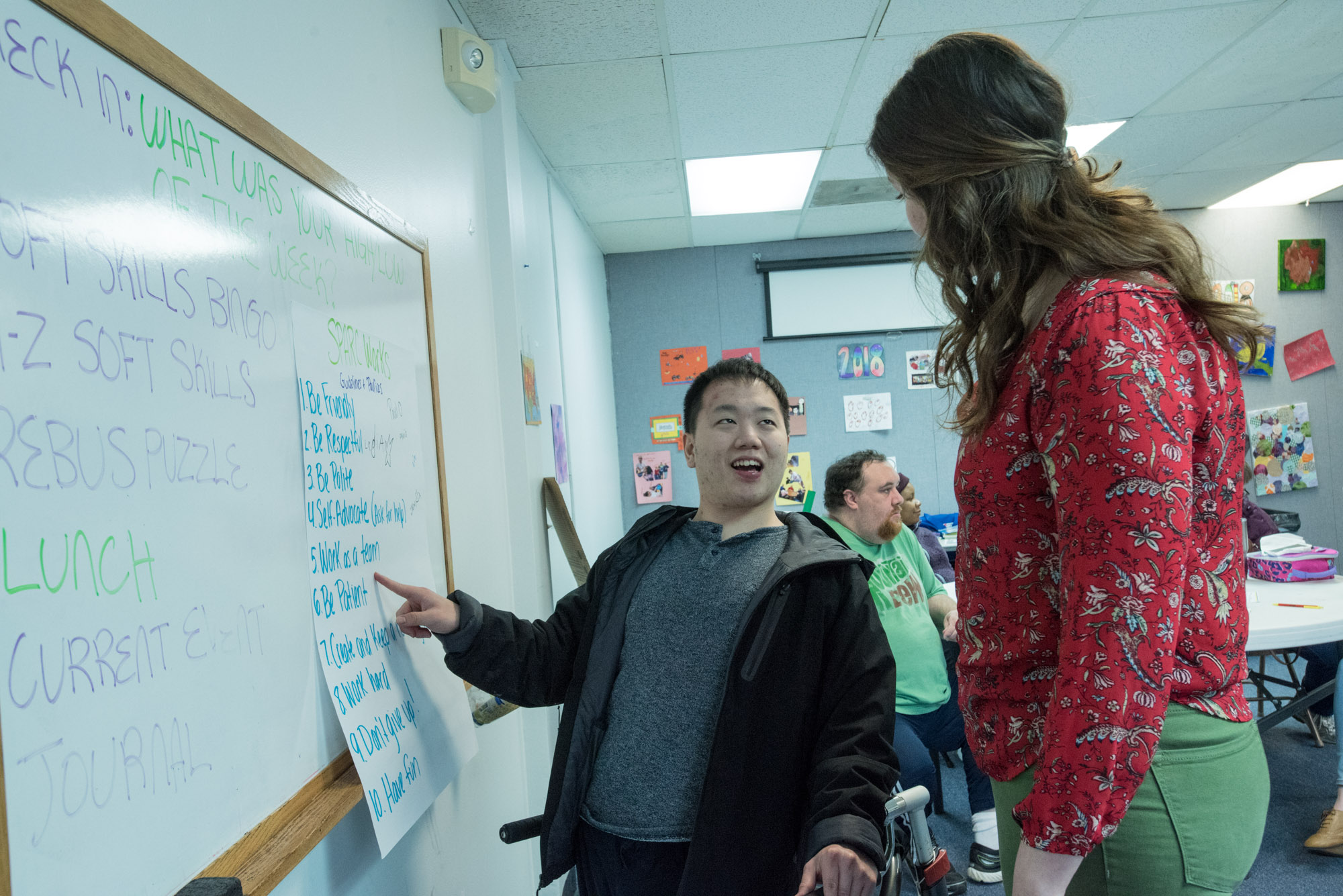 We welcome partners! 
Click on "Support SPARC" to make a monetary donation.
SPARC also needs caring people to invest their time and expertise in order to offer programs that give SPARC participants a chance to enjoy a fuller life.  Contact our Executive Director, Debi Alexander, at 571-407-1807 if you can provide scholarships, in-kind donations including equipment, materials, access to unique activities, or other products and services supporting SPARC's mission.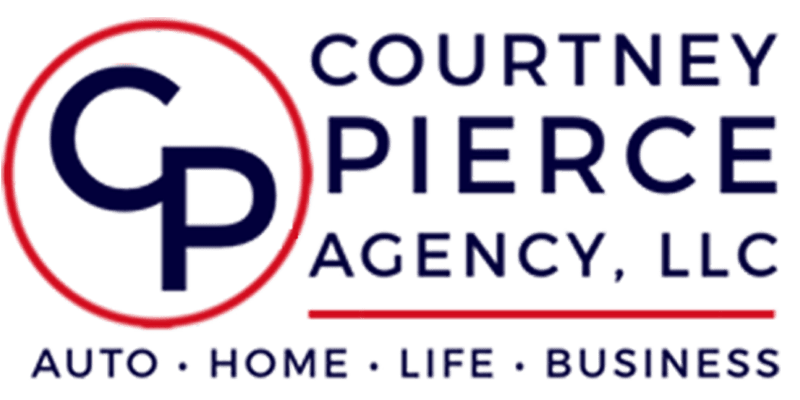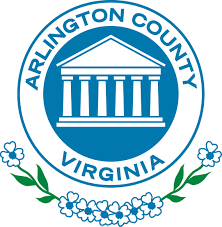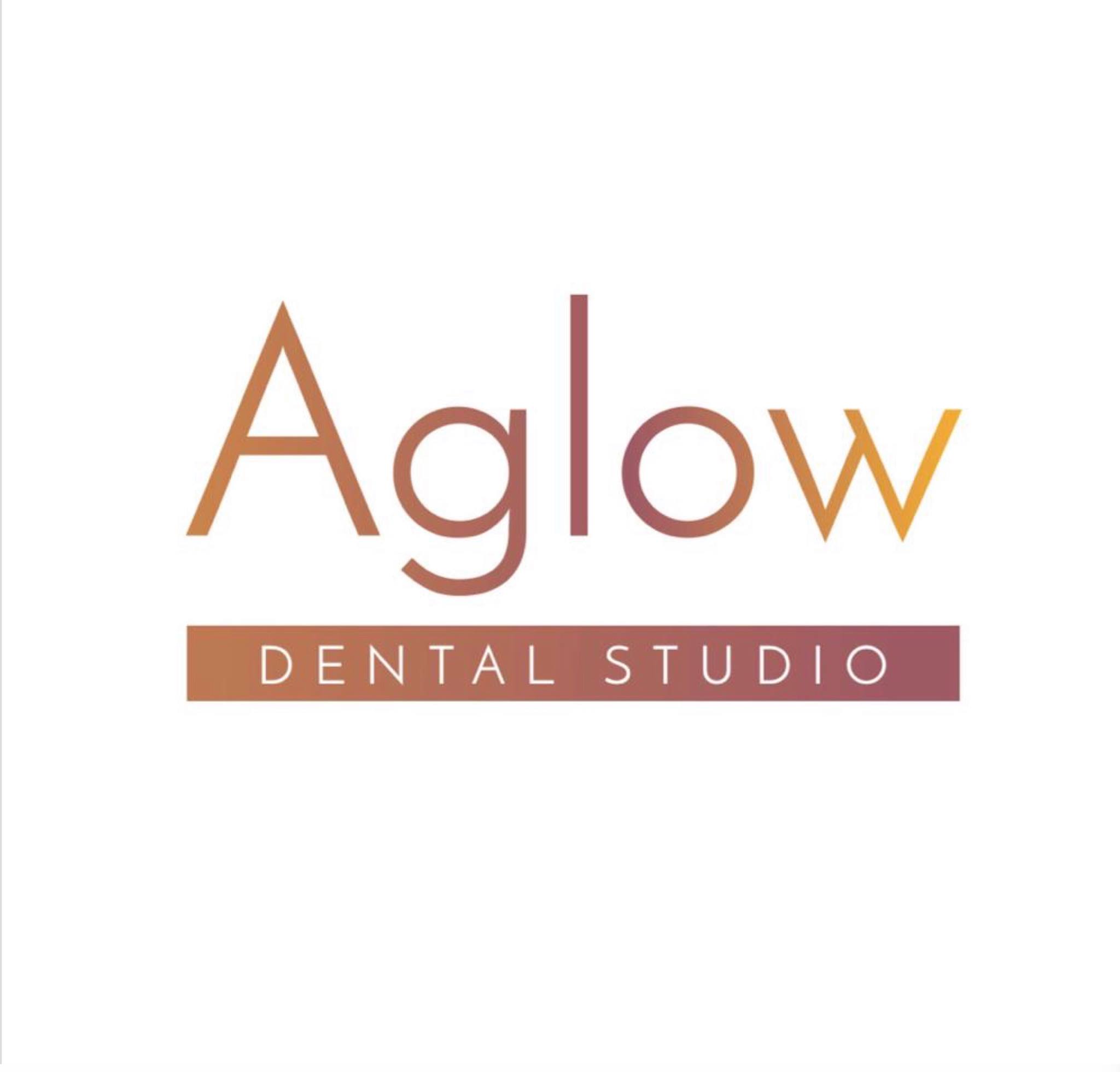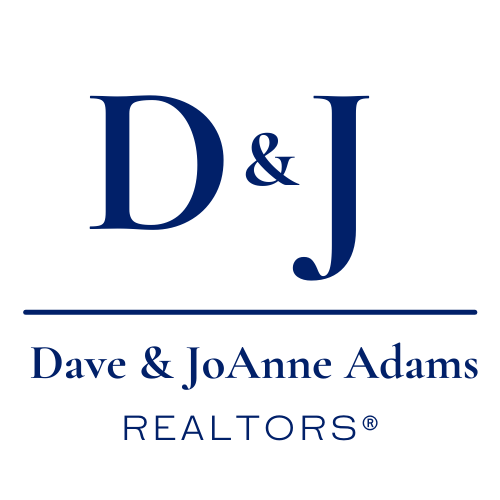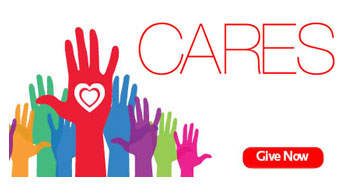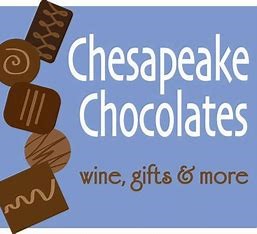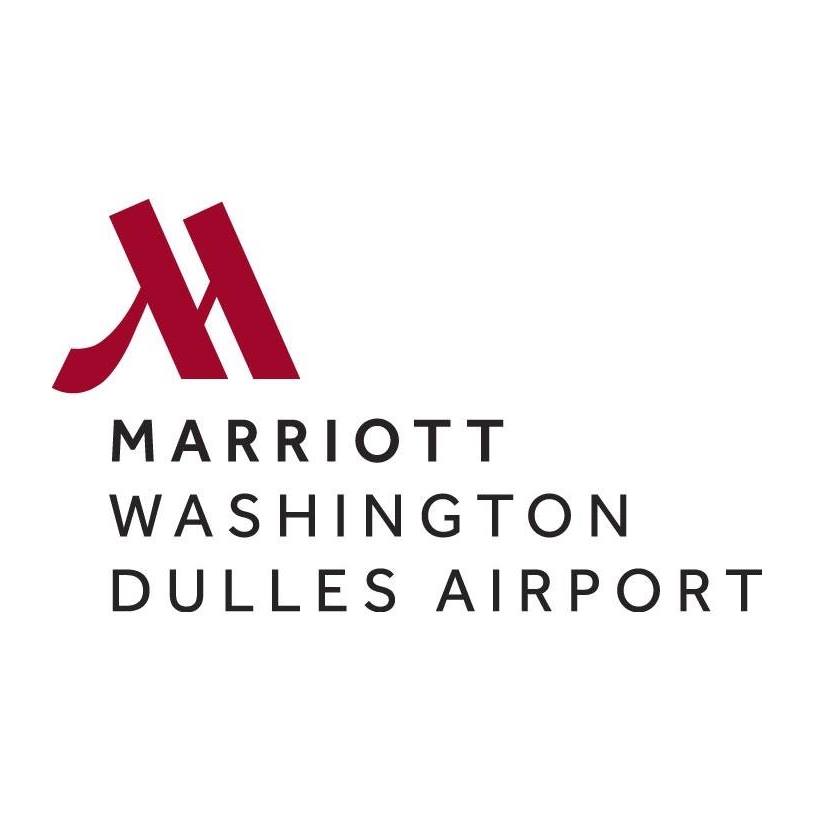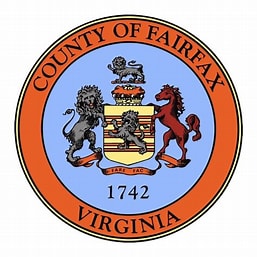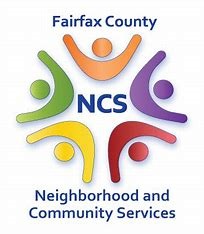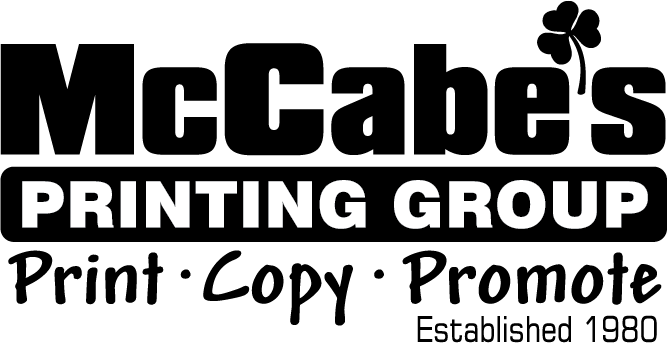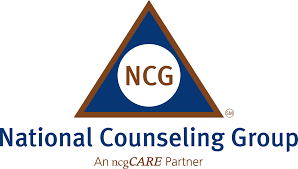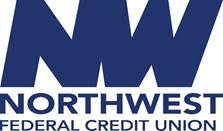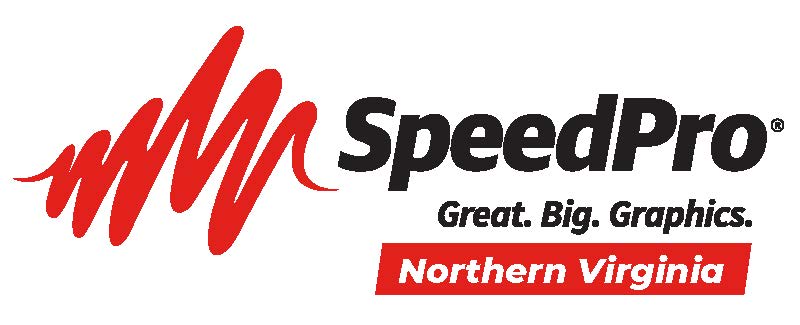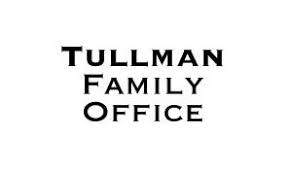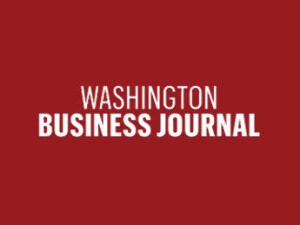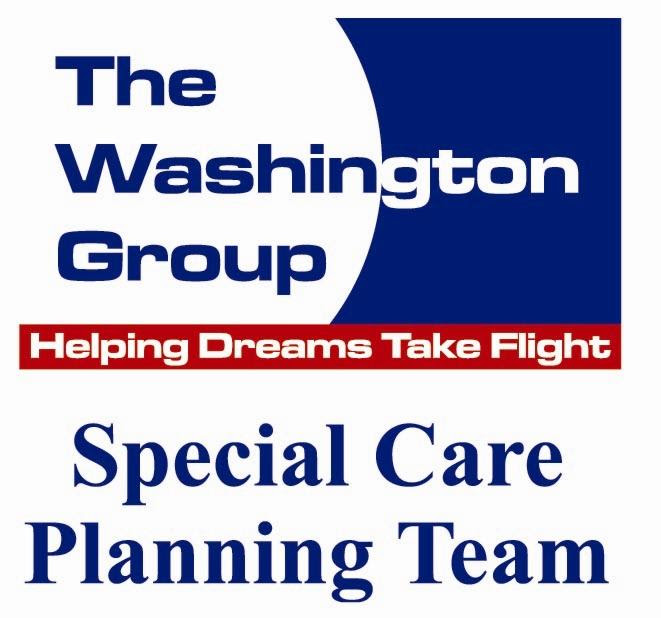 Help people with disabilities by investing in the most underserved in our community.
Donations keep prices low for members in need.
Your gift is fully tax deductible.
More than 90% of our budget supports program costs.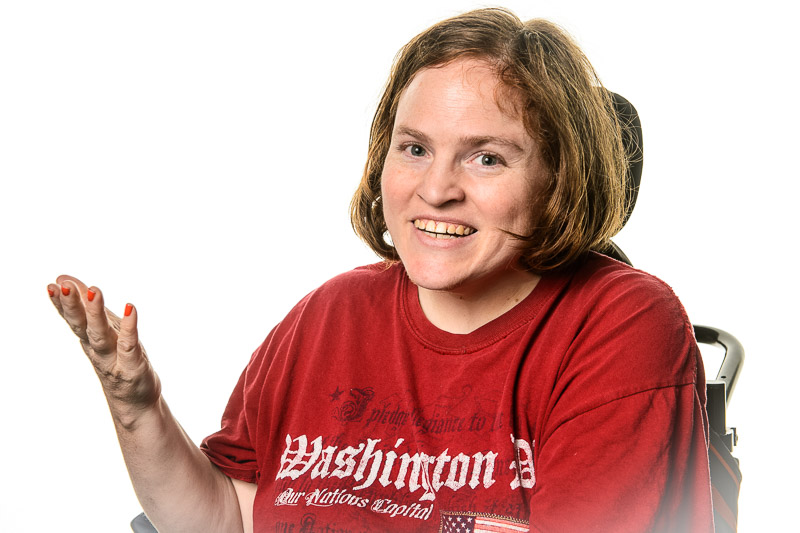 [My son] Adam has participated in SPARC since its inception. As many other young adults with disabilities, he was not able to get a full-time job. So, unlike typical adults, there was little for him to do while my husband and I worked. He always has a personal care attendant with him but being at home all day without a place to go does not provide the opportunity for meaningful social interaction and participation in diverse activities. And so the desire to lead a purposeful life becomes limited. Awakening in the morning and having a plan for the day other than sitting at home and staring at the four walls is imperative for all to create a well-balanced life for themselves. This is what SPARC has given Adam.
Attendance at SPARC provides the young adult attendees with an unlimited amount of potential to enrich their lives. The staff provides meaningful and purposeful activities that awaken their minds and help them to become creative human beings….
Without SPARC, Adam never would have had the opportunity to make friends, participate in beneficial activities and create a satisfying life for himself."
Who is on our Board of Directors?
Our Board of Directors
SPARC's directors are volunteers who advise and assist the organization. The board meets monthly to discuss the strategy, financial health and success of the organization.
Executive Diretor
Debi Alexander
OFFICERS

Chair
Ellen Dyke
Attorney, author, educator
Vice President
Will Schermerhorn
Blueberry Shoes Productions, LLC
Treasurer
Deborah Cabala
FVCbank
Secretary
Katherine Montgomery
SPARC member
Members-at-Large
Gaston Aaroz
Marymount University
Dave Adams
Coldwell Banker Realty
Joanne Adams
Coldwell Banker Realty
Mary Burger
Juniper Networks
Shawn Flaherty
Creative Strategies Public Relations
Ed Herbst
Ernst & Young
Hannah Irsfeld
NVCC Educational Foundation
Nancy Lu
GRAPHEK