Imagine
You are wheelchair bound, cannot control your movements, have difficulty speaking, and are socially isolated, lonely, alienated, and misunderstood.
You are not able to work even in a supported work program but are lucky enough to receive Medicaid waivers which entitles you to be warehoused in a facility where you are fed, watch television, and have your diapers changed.
You are an adult in a ly disabled body who knows that you are alone, vulnerable, and isolated in a hostile environment.
You know that you are more likely to be a victim of violence or rape and less likely to obtain police assistance, preventive care, or legal protection.
What if your life could bear no resemblance the life you currently live?
Allow yourself to imagine a place where young adults with disabilities work and learn together as visible and contributing members of the larger community, and where they can live the same life taken for granted by others. You have now imagined SPARC!
You are constantly infantilized, ignored, or praised in ways that make you feel like a young child earning a gold star.
You are frustrated because you know that the hardships you experience because of your disabilities are made worse by the actions of others and the environment in which you live.
You know that your life has little meaning to the elected officials of the Commonwealth in which you live as that Commonwealth has been ranked 39th in health, safety, and quality of life for those with disabilities.
You are unable to explain that there are indirect hardships imposed by other people's ableism, systemic failures, and lack of accessibility and "visitability".
SPARC, a 501(c)(3) corporation, provides that deserved option of essential day programs and services for young adults with disabilities, which programs and services simply do not exist anywhere else in our community or the Commonwealth.
SPARC currently partners with four community centers (McLean, Reston, Providence, and Arlington Mill) and the Church of the Good Shepherd in Vienna to provide services throughout Northern Virginia.
SPARC provides a place for young adults with disabilities to explore and expand their passions and interests, through diverse and general learning activities that are designed to be flexible and meet a variety of skill development needs and through opportunities to enhance learning.
SPARC offers the same supportive structure and continued education that its participants enjoyed in school and provides a variety of educational services in the form of leisure learning allowing participants to continue to work on life skills while socializing in a community of peers.
SPARC offers an inclusive community to help young adults enjoy friendships and acquire skills for more independent living.
SPARC helps eliminate the problems associated with social isolation and loneliness, including higher mortality rates, increased blood pressure, depression, pain, fatigue, failing immune systems, and decreased restorative sleep.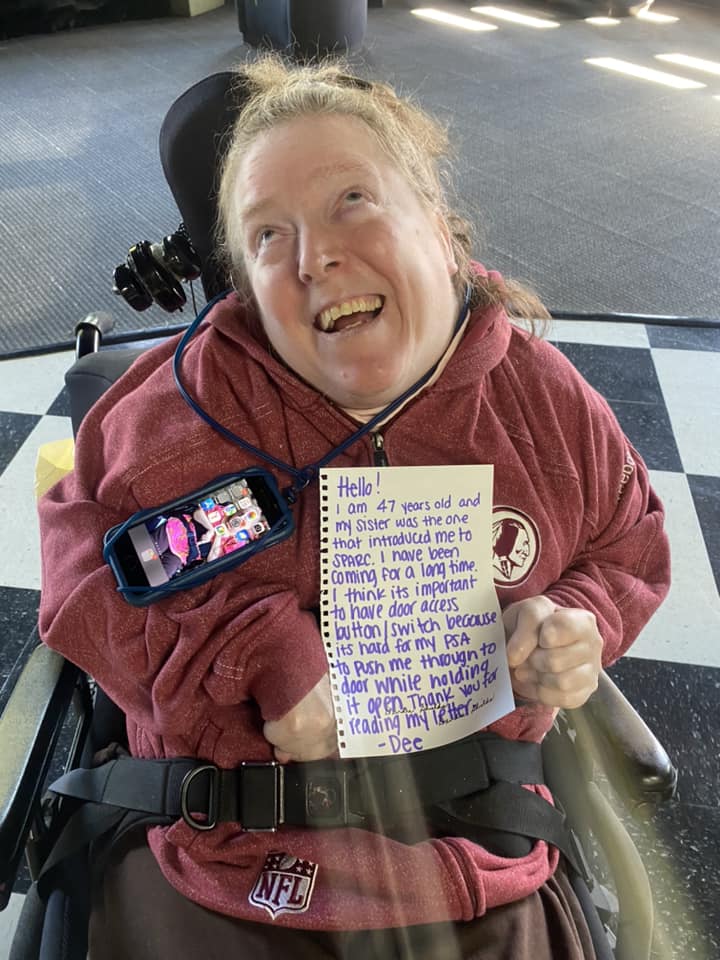 ---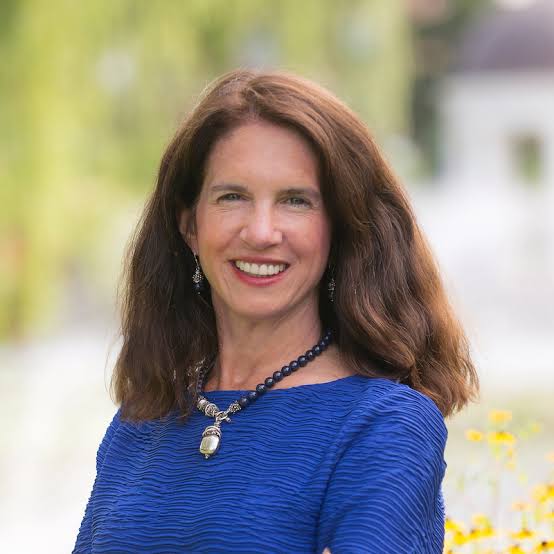 "SPARC addresses the needs of [adults with severe disabilities], who have aged out of the special ed support provided by the K-12 system, are medically fragile and lack self-care and social skills, effective verbal communication, and basic physical mobilities." "

— Dr. Tracy Fitzsimmons, President, Shenandoah University
---
SPARC's dream is a community in which everyone participates because living, working, and playing are easy for all
SPARC participants research in a computer lab and explore in a state-of-the-art sensory room at the Providence Community Center.
Each center provides a gym where young adults take part in activities ranging from Zumba to basketball.
Thanks to a grant from KOVAR, SPARC's program at the Arlington Mill Community Center is enhanced through technology, e.g., Vibe, MacBook, Jellybeans.
Thanks to a supplies drive by The Social Collectives, SPARC participants take part in therapeutic art giving them the opportunity for expression through large collaborative projects and smaller personal pieces.
Visiting artists from the Alden Theatre, McLean Partnership for the Arts and Arlington Community Center provide SPARC participants with the opportunity to enhance their artistic talents.
The SPARC speaker series has included an astronaut, meteorologist, sports editor, baseball announcer, para-Olympians, poets, financial advisors, to name only a few.
Participants engaged in leisure learning, created a beautiful burlap mural covered in felt flowers, used assistive technology to test new recipes, grew vegetables and built a cardboard boat to participate in the Reston Museum Cardboard Boat Regatta!
Because SPARC's program is recognized as a best practice, a delegation of social workers from Israel visited SPARC as well as other top performing programs in Baltimore, Washington, DC, and Philadelphia.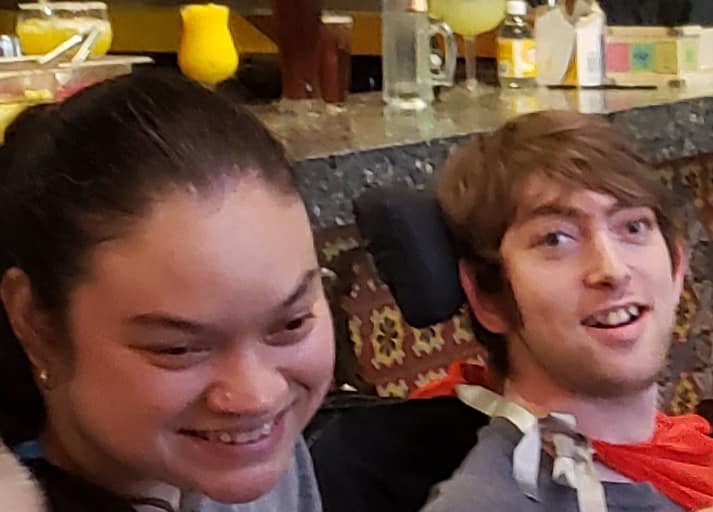 SPARC participants take part in the Fairfax County Long Term Care Coordinating Council's Social Engagement Subcommittee meetings to share SPARC's vision for improved access to resources, transportation, and universal design. As SPARC participants like to remind people, it's more than accessibility; it's important to focus on visitability!
Your investment in SPARC ensures our participants live their best life.
A gift to SPARC will:
keep our doors open
provide scholarships to those with little or no resources
prevent young adults with disabilities from graduating to the couch.
Sixteen years ago, there was a gaping hole in the social safety net.
SPARC offered a solution.
Partner with SPARC today!